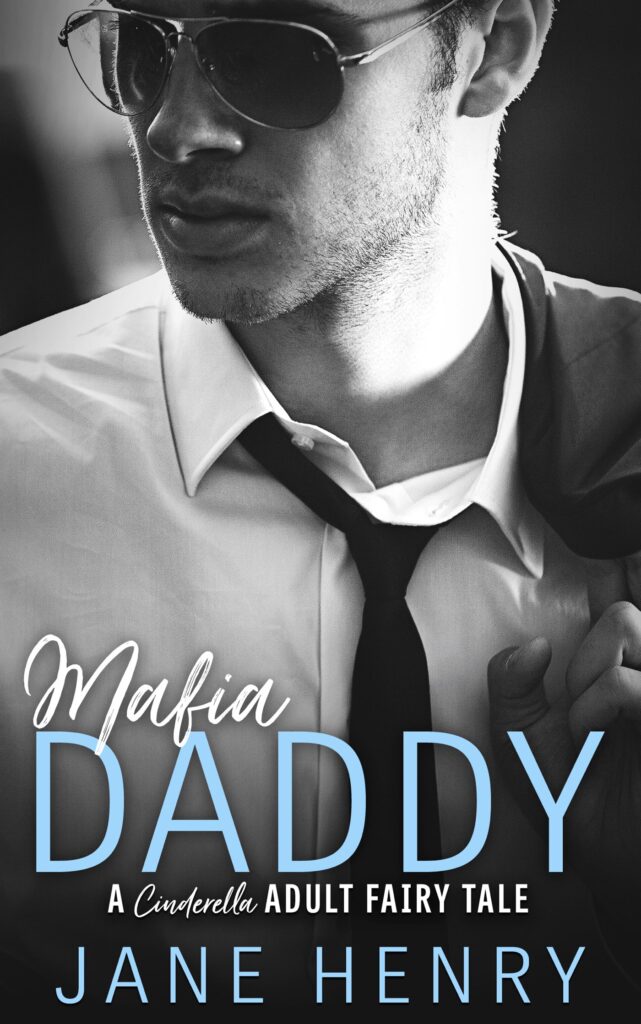 Title:
Mafia Daddy: A Contemporary Cinderella Fairy Tale
Series:
Billionaire Daddies #

2
Contributors:
Jane Henry
Published by:
J Henry Publishing Inc.
Release Date:
November 11, 2017
Genre:
Billionaire
,
Fairy Tale
,
Mafia
Pages:
236
When the clock strikes midnight, the party's over...

Dante

She's Cinderella, but I'm no prince.
I'm son to the richest Mafia Lord in Vegas, heir to the throne under one condition:
Find a wife, or I'll do it for you.
And I found her. But she is too good, too innocent.
I'll ruin her, but I can't let her go.

I lose my mind when she calls me daddy.

Gabriella

I promised my father I'd care for my stepmother and stepsisters.
My life is work and drudgery...until Dante.
My Prince Charming.
I forget everything but him.

Until the clock strikes midnight...
Also in this series:
Beauty's Daddy: A Beauty and the Beast Adult Fairy Tale, Dungeon Daddy: A Rapunzel Adult Fairy Tale