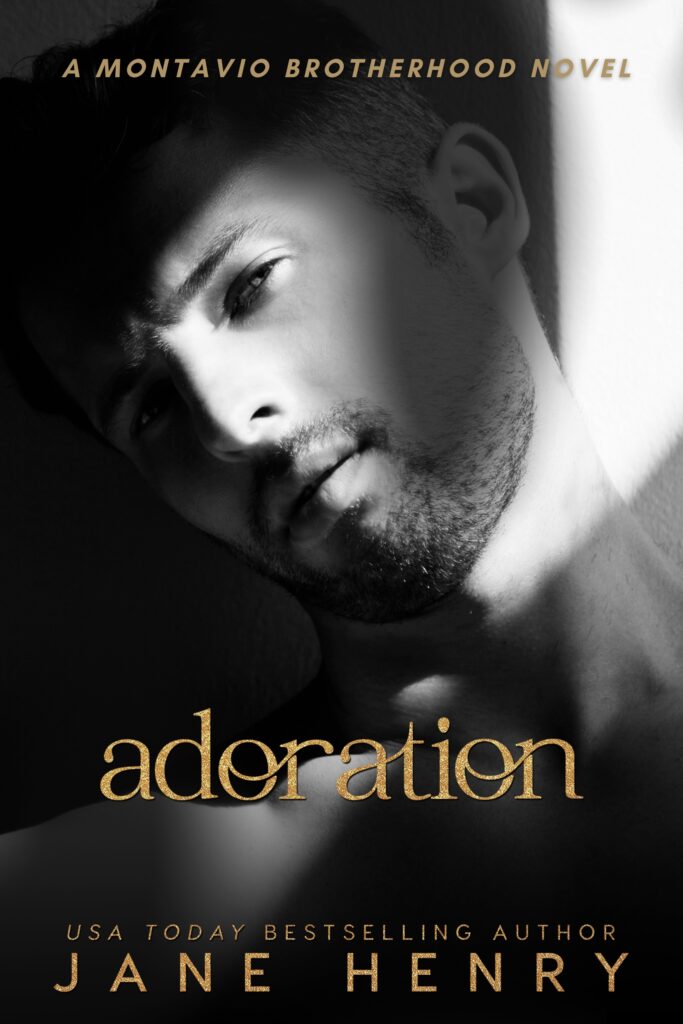 Title:
Adoration
Series:
Montavio Brotherhood #

2
Contributors:
Jane Henry
Published by:
J Henry Publishing Inc.
Release Date:
August 10, 2023
Genre:
Billionaire
,
Contemporary
,
Enemies to Lovers
,
Jane Henry Universe
Pages:
332
In a world shrouded in secrets and desire, Quinn's life takes a treacherous turn when she witnesses Adriano, a dominant and possessive billionaire, commit an act of ruthless vengeance. Quinn faces a choice: give up her life, or become Adriano's wife.

Caught between her past and a dangerous present, Quinn discovers an unlikely sanctuary in the arms of a man trained to kill.

In this gripping story of seduction and power, Quinn and Adriano navigate the dangers of the mafia world. Can obsession be the language of love? Can love transcend the barriers of loyalty and revenge?
Also in this series:
Devotion, Beloved, Infatuation