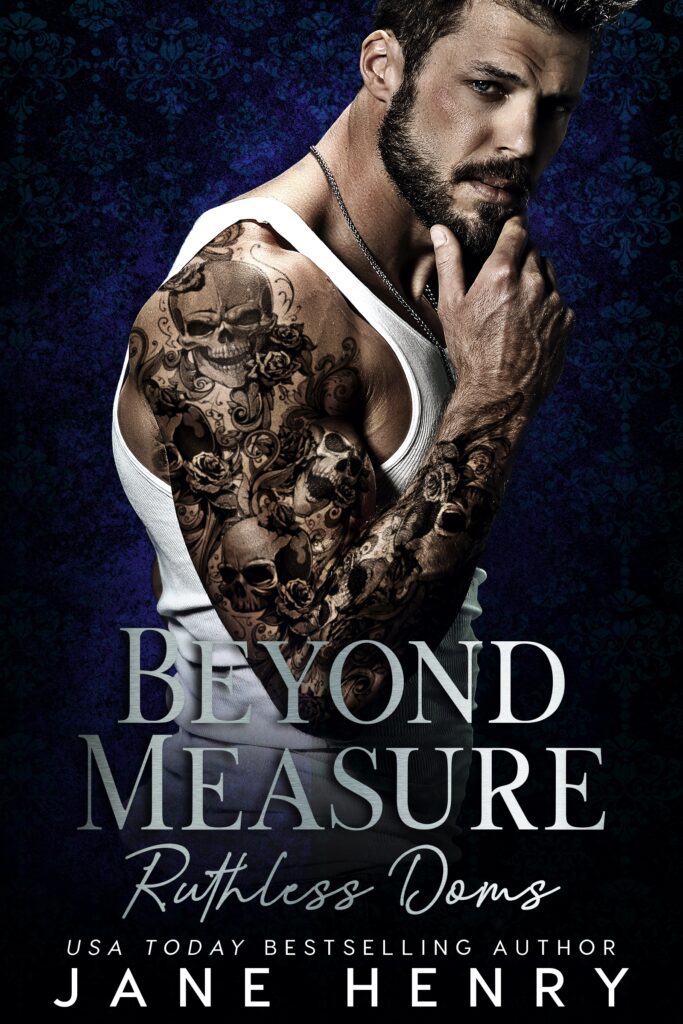 Title:
Beyond Measure
Series:
Ruthless Doms #

2
Contributors:
Jane Henry
Published by:
J Henry Publishing Inc.
Release Date:
October 18, 2019
Genre:
Contemporary
,
Dark
,
Doms
,
Mafia
,
Romantic Suspense
Pages:
344
USA Today bestselling author Jane Henry delivers a gritty, impassioned romance of arranged marriage, fearless love, and ultimate triumph over evil.

I'm the girl no one wants.

Scarred beyond repair and locked away, I'm tainted and tarnished.
Unworthy of friendship, love, or hope.

But I was born into Bratva life, and my life is not my own.

I'm ripped from my home and forced to marry a man I've never met, sight unseen.

He's ruthless, possessive, and fierce...

My husband.
Also in this series:
Priceless, King's Ransom