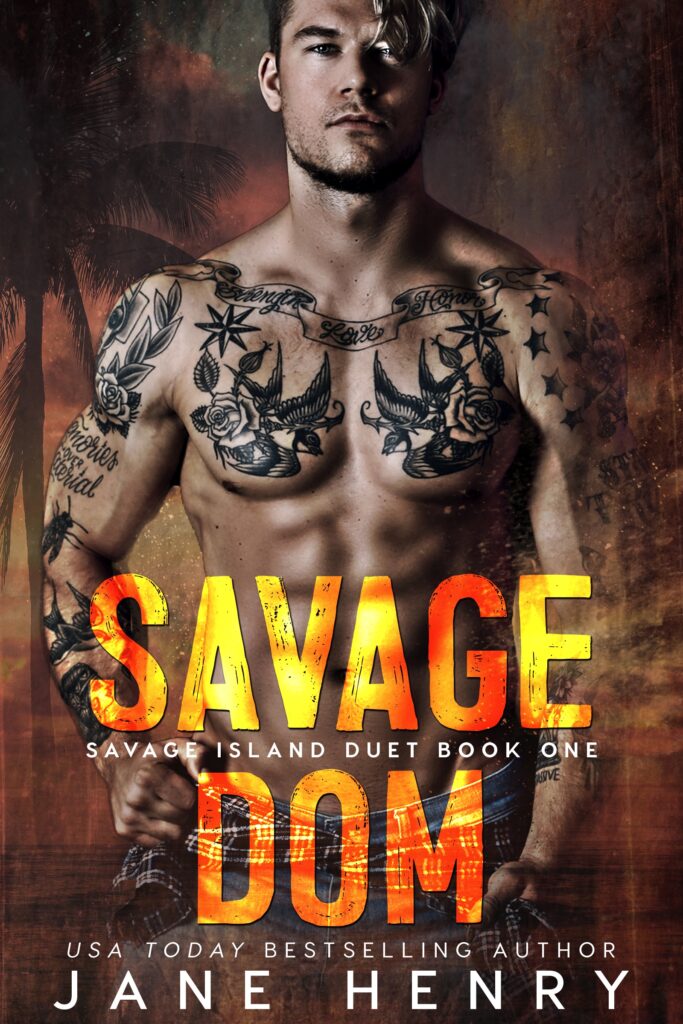 Title:
Savage Dom
Series:
Savage Island #

1
Contributors:
Jane Henry
Published by:
J Henry Publishing Inc.
Release Date:
January 30, 2020
Genre:
Contemporary
,
Dark
,
Romantic Suspense
Pages:
214
USA Today bestselling author Jane Henry delivers a fast-paced, high-stakes novel of survival, suspense, and heart-breaking passion with SAVAGE DOM, book one in the utterly captivating Savage Island duet.

He was one of six.
The biggest, the bravest, the most brutal.
Programed to discipline.
Dominate
Destroy.
It's a fight to the death
Only one will survive.

But there's one complication....
Me.

Please note: Savage Dom is book one in the Savage Island duet and ends with "happy for now." Book two, Savage Love, completes the Savage Island duet.
Also in this series:
Savage Love