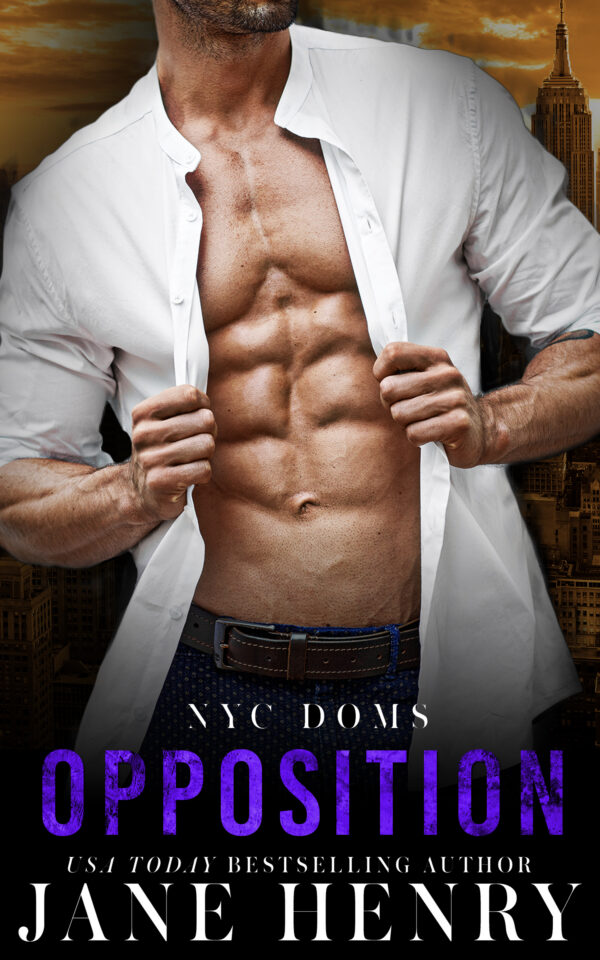 Title:
Opposition
Contributors:
Jane Henry
Series:
NYC Doms #

6
Release Date:
March 15, 2019
Pages:
280
A stand-alone entry in the NYC Doms series
I hate Liam Alexander.
I hate his Rolex.
I hate his scowl.
I hate everything his multi-billion-dollar company stands for.
When the pompous, rich, arrogant jerk comes strutting into the coffee shop, I barely manage civility.
But people make mistakes, and when I screw up, it's epic.
I never expected the jerk would actually be a well-respected member of Club Verge.
I never should have trusted the masked stranger when he beckoned me.
I never should have taken him up on his offer.
And the biggest mistake of my life?
Letting him kiss me.
Also in this series:
Deliverance, Safeguard, Conviction, Salvation, Schooled