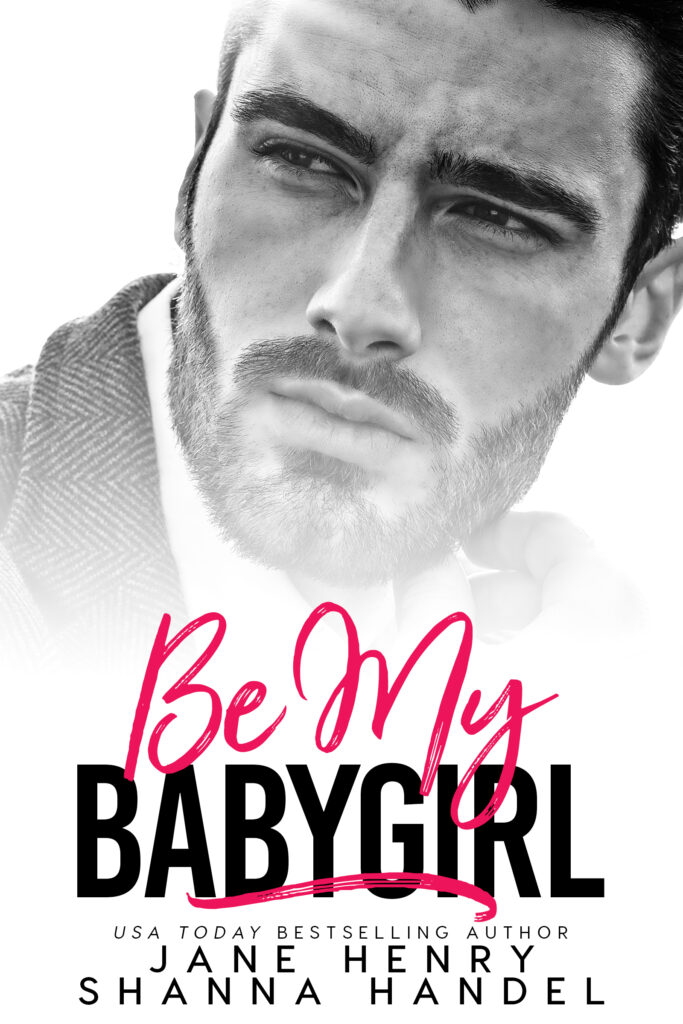 Title:
Be My Babygirl
Series:
Vegas Daddies #

1
Contributors:
Jane Henry & Shanna Handel
Published by:
J Henry Publishing Inc.
Release Date:
October 9, 2020
Genre:
Billionaire
,
Contemporary
,
Daddy Dom
Pages:
268
A billionaire daddy, an accidental escort, and a one-night stand…

It was only supposed to be a visit to Vegas,
To give me inspiration for my next romance novel.

But when I was mistaken for an escort…
By the city's most famous billionaire
I find more than inspiration…

He pushes my boundaries.
Demands my submission…
Makes me hum like the Vegas lights...

He makes me his Vegas Babygirl.

But time is ticking,
And this stern, reclusive billionaire wants to own me.

Proving that what happens in Vegas, never really stays in Vegas.
Also in this series:
Always My Babygirl, Forever My Babygirl