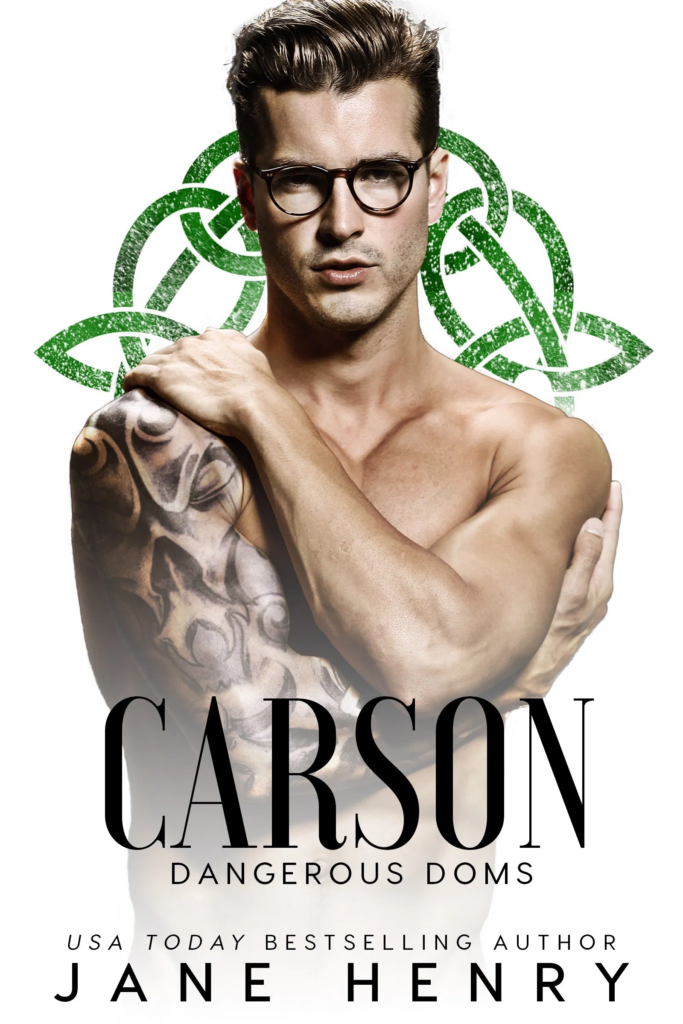 Title:
Carson
Series:
Dangerous Doms #

4
Contributors:
Jane Henry
Published by:
J Henry Publishing Inc.
Release Date:
July 17, 2020
Genre:
Contemporary
,
Jane Henry Universe
,
Mafia
,
Romantic Suspense
Pages:
364
Megan:

Carson Flynn is dangerous and brooding.
Intensely possessive.
Angry, fierce...
Haunted.

He's a member of the Clan. A criminal.
And a single father who'd burn the world for his daughter.

But when he turns his eye on me, I know I should run.
I should definitely hide.
But it's already too late...

Because when Carson sets his mind on something, he gets what he wants.

And what he wants... is me.
Also in this series:
Keenan, Cormac, Nolan, Lachlan, Tiernan, Tully