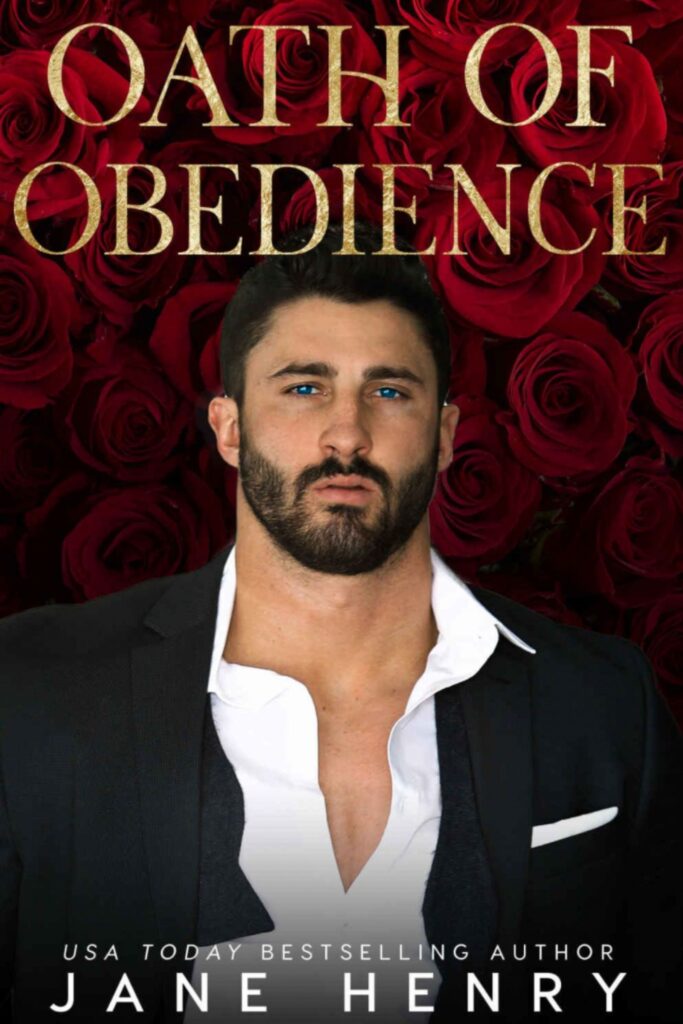 Title:
Oath of Obedience: A Dark Mafia Romance
Series:
Deviant Doms #

2
Contributors:
Jane Henry
Published by:
J Henry Publishing Inc.
Release Date:
January 7, 2022
Genre:
Contemporary
,
Dark
,
Jane Henry Universe
,
Mafia
,
Romantic Suspense
Pages:
340
Marriage to a stranger is only the beginning.
She'll have my baby, too.

Many things have changed while I've been in prison.
The Family has been decimated.
Our enemies have gotten bolder.
My brother has taken the reins as the new Boss.

But one thing hasn't changed: my loyalty.
So when I'm released from prison only to be shackled to the daughter of our organization's biggest traitor, I agree.

My new wife has taken oaths to love, honor, and obey.

I don't want her affection.
I don't need her honor.
But I will gladly take pleasure in her body.
I will force her to carry my child.
And I will have her obedience.

But when the dark, dangerous secret she harbors threatens to destroy us, my unwilling bride will learn exactly how I mete out punishment to those who break their oaths...
Also in this series:
Oath of Silence: A Dark Mafia Romance, Oath of Fidelity: A Dark Mafia Romance, Oath of Sacrifice, Oath of Seduction, Oath of Possession, Oath of Submission