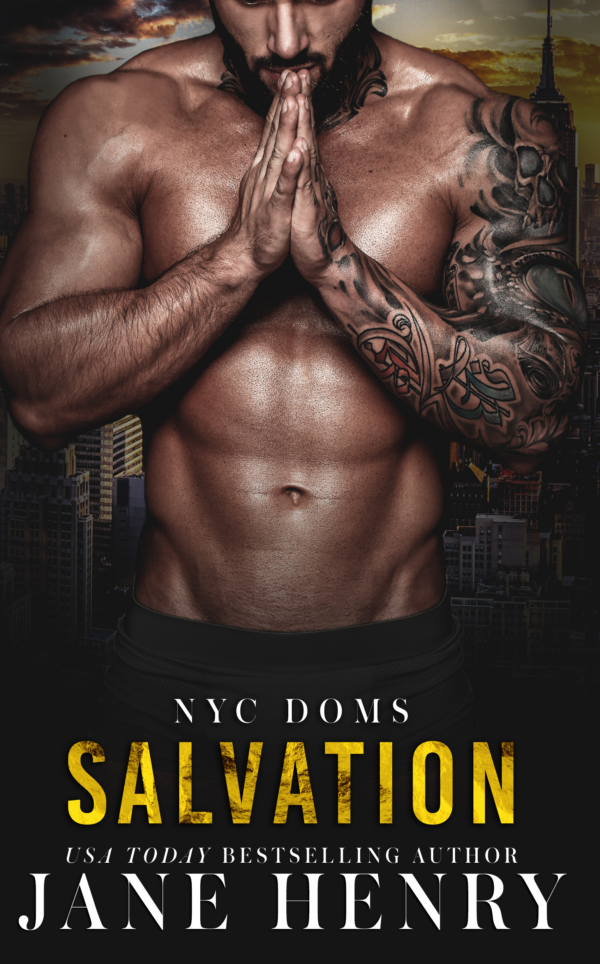 Title:
Salvation
Contributors:
Jane Henry
Series:
NYC Doms #

4
Release Date:
November 16, 2018
Pages:
256
Seven years ago, she was sheltered. In need of guidance. I was a newly-ordained priest with a vow of celibacy. Our torrid love affair ended in heartbreak.
We broke it off and went our separate ways.
I left the priesthood. She left her home.
Seven years later, she's stranded in my NYC Club while a blizzard rages outside, and she wants a taste of dominance.
I won't let another man lay eyes on her, much less touch her.
She's still my everything. My salvation.
And there's no way I'm letting her go...
Also in this series:
Deliverance, Safeguard, Conviction, Schooled, Opposition