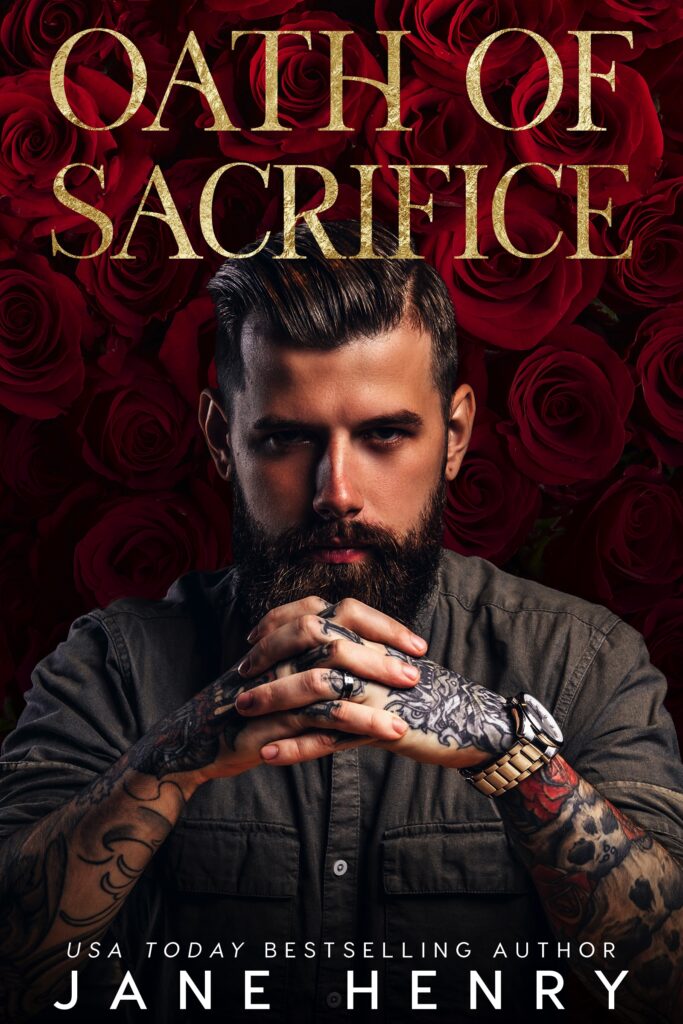 Title:
Oath of Sacrifice
Series:
Deviant Doms #

4
Contributors:
Jane Henry
Published by:
J Henry Publishing Inc.
Release Date:
March 18, 2022
Genre:
Contemporary
,
Dark
,
Jane Henry Universe
,
Mafia
,
Romantic Suspense
Pages:
362
I'll make her my wife, even if it means making the ultimate sacrifice.

I've loved Rosa Rossi for so long, it feels as natural as breathing.
But our love is forbidden. Taboo.
Fire.

If we're discovered,
My life is forfeit,
And she'll be exiled forever.

But I know...

I see through every glance sent my way
I feel every pulse of her heart.

Now her life is danger,
And she's under my protection.
My job to keep her safe.

The woman will obey me, or suffer the consequences.

Also in this series:
Oath of Silence: A Dark Mafia Romance, Oath of Obedience: A Dark Mafia Romance, Oath of Fidelity: A Dark Mafia Romance, Oath of Seduction, Oath of Possession, Oath of Submission