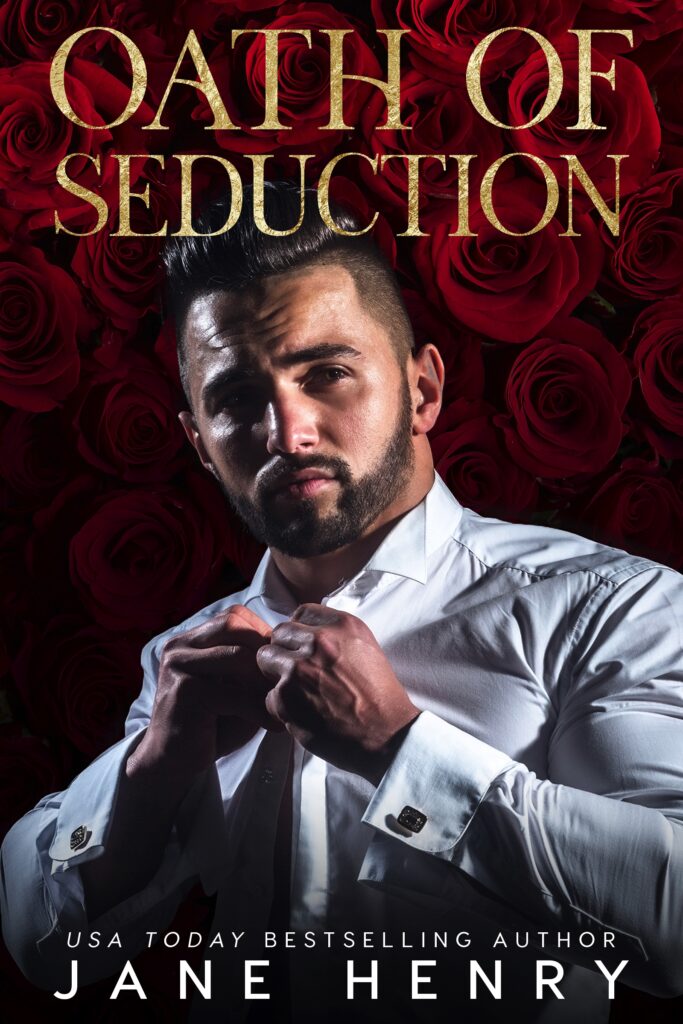 Title:
Oath of Seduction
Series:
Deviant Doms #

5
Contributors:
Jane Henry
Published by:
J Henry Publishing Inc.
Release Date:
May 23, 2022
Genre:
Contemporary
,
Dark
,
Jane Henry Universe
,
Mafia
,
Romantic Suspense
Pages:
344
It began with a one-night stand.
Two lonely strangers.
One fiery attraction.
Nothing to lose…
Or so we thought.

But actions have consequences.
And in the morning light, pretty little Detective Emma King will have to face hers.
The man she let into her bed, the man she fully submitted to...
Is none other than Mario Rossi.
The player.
The mastermind of the family she hates.
The man she's determined to destroy.

And now the only choices that remain to her are death… or marriage to me.

She's as smart as a whip and clever as a fox.
Sensual and seductive.
She's determined not to yield to me again...
But I know what she craves. What she needs.

So I've taken another oath.
To seduce her.
To punish her.
To enthrall her.
To make her blood sing for me and her body crave mine.

I might be known as a player, but Emma will soon learn…
When I play, I always win.
Also in this series:
Oath of Silence: A Dark Mafia Romance, Oath of Obedience: A Dark Mafia Romance, Oath of Fidelity: A Dark Mafia Romance, Oath of Sacrifice, Oath of Possession, Oath of Submission